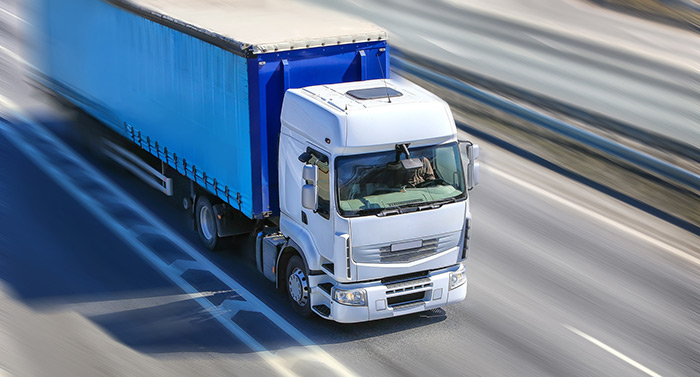 A prerequisite for the transport of food, refrigerated transport also covers a wide range of products in the transport of goods. In order to preserve their quality, more and more products require a mode of transport under controlled temperature. Which goods are concerned? In what conditions do your products travel? Which regulations should we obey today? Discover all you need to know to transport your goods under controlled temperature.
Refrigerated conveyor, products and geographical areas concerned
From the import of fish from China to the delivery of ice cream on French territory, the transport of merchandise under controlled temperature is done at all scales.
International refrigerated transport relies instead on air and sea networks. The import and export of goods are therefore possible but they are made on rare products for the importing country, the cost of transport is high.
In France, temperature-controlled transport is largely covered by the road network. It allows the implementation of the rules of hygiene and safety in a simple and fast way. In addition, it allows the proximity of trained personnel to this type of transport of goods.
Refrigerated road transport concerns three different categories of goods:
transport of industrial products (bakery / pastry, chocolate …),
transport of fresh produce (vegetables, frozen, frozen, seafood …),
transport of non-food products (pharmaceuticals, cosmetics, plants …).
These products must not suffer the adverse effects of heat and must therefore be transported quickly and according to strict hygiene standards so as not to break the cold chain and preserve the quality of the goods as much as possible.
Refrigerated transport in France in a few figures:
In France, the transport of merchandise under controlled temperature is:
110,000 specialized vehicles;
41,000 employees for 500 companies;
100 million tonnes of products transported;
10% of the road traffic in France;
145 000km traveled per year.
Refrigerated transport, under which conditions?
Transport under temperature control implies packaging adapted to the product and mode of transport. It must therefore meet certain requirements such as the type of product, its size, the insulating and thermal properties of preservation and the time required for delivery.
Two transport possibilities are possible depending on the nature of the goods. A product can either be transported by refrigerated truck, that is to say a truck equipped with insulating walls to limit temperature variations. Or, he may travel in a non-refrigerated vehicle if his packaging is itself a refrigerant. It is then isothermal and equipped with one or more accumulators of cold, called eutectics, which allows the package to slow the heat exchange and the product to be kept at the right temperature.
In addition, warehouses are now equipped with a packaging and pre-refrigeration room to ensure the quality and freshness of the product before it is loaded and transported. Drivers, meanwhile, are trained and experienced to ensure the proper transfer of your goods and react to an unforeseen. Some pledges of confidence that are beneficial in time, money and quality. This places road freight transport at the forefront in the choice of companies requiring refrigerated transport for its products.